Contact Arizona Insurance
7011 N 57th Avenue, Suite A
Glendale, AZ 85301-2564
We truly appreciate the opportunity to work with you and look forward to exceeding your expectations!
The Arizona Insurance Team is dedicated to providing you the absolute best insurance coverage at affordable rates.
We Provide  Auto Insurance, Homeowners Insurance, Life Insurancee, Motorcycle Insurance, Boat and RV Insurance, Business and Commercial Insurance, Trucking and Transportation Insurance including Workers Comp Insurance for all types of business.   We are licensed insurance brokers and insurance agents in the states of Arizona, Nevada, Colorado, California, New Mexico, and Texas, and provide Quality Insurance Policies at Competitive Rates with major insurance underwriters like Progressive Insurance, Travelers Insurance and more. When Insurance Companies compete for your business you get more for less. We've been providing outstanding insurance at great rates since 2007.
Give Arizona Insurance A Call for All of Your Personal & Business Insurance Needs
Arizona Insurance is based out of Glendale, Arizona and a licensed insurance agency serving clients in the states of Arizona, California, Colorado, Nevada, New Mexico, and Texas.
COMMERCIAL TRUCKING BUSINESS INSURANCE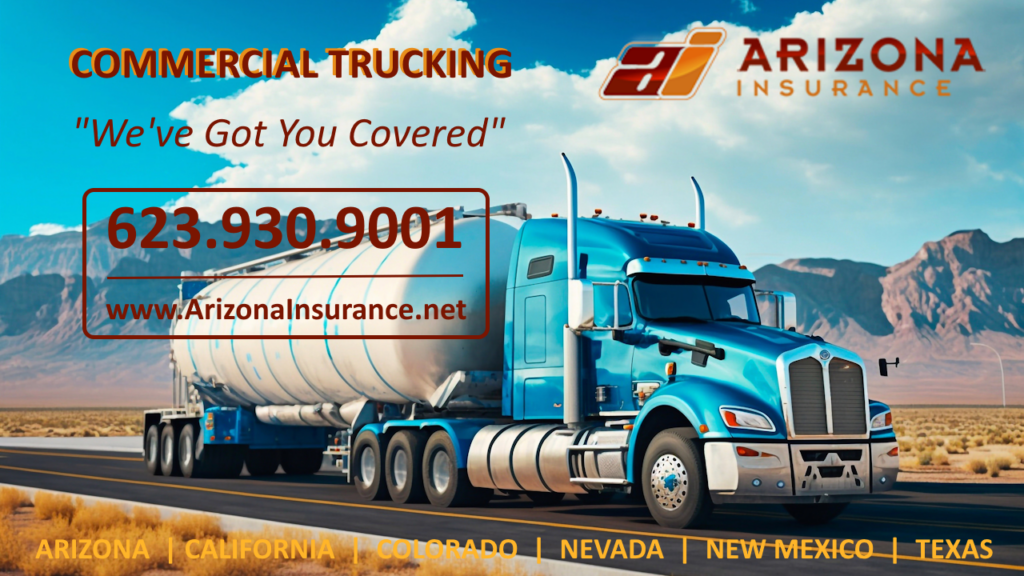 Arizona Insurance Services Video