Auto Insurance | Car Insurance | Truck Insurance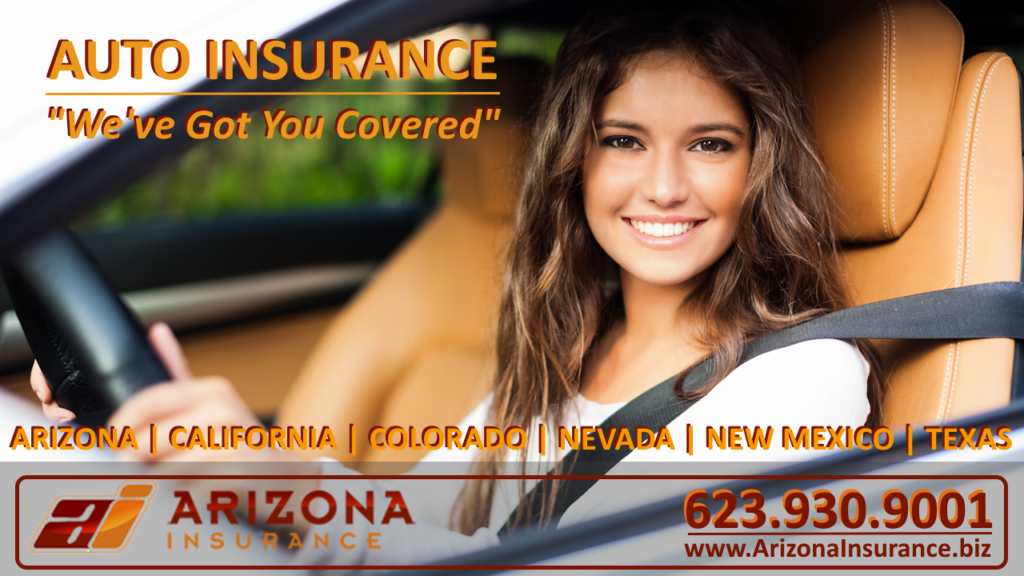 Driving without auto insurance is not only dangerous—it's illegal. Ensure that you're always covered while driving with comprehensive auto insurance from Arizona Insurance. Our agents will help you find the auto insurance plan that's right for you regardless of your driving history.
We provide competitive insurance in the states of Arizona, Nevada, Colorado, California, New Mexico, and Texas.
Insurance Questions? Contact us at (623) 930-9001 or Send an Email
Things to Consider When Shopping for Auto Insurance
If you are shopping for auto, car or truck insurance in Arizona, Nevada, Colorado, California, New Mexico, and Texas, we have a few things for you to consider. 
First, keep in mind in some states like Arizona the minimum required insurance coverage may not be enough when in comes to uninsured motorist or underinsured motorist coverages.  MAybe you want a different level of comprehensive insurance or higher mediucal coverages and lower deductibles. 
At Arizona Insurance we get to know you, and your specific insurance requirements before we customize your auto insurance quote details and shop it to our insurance underwriters to get you the most coverage for the best price.
When you work with Arizona Insurance, you become a part of our insurance family and it we take that seriously. We provide uncommon hands on customer service in today's world of automated insurance services, phone apps and overseas customer service. We are right here in the Phoenix Arizona Valley in Glendale Arizona, serving auto insurance clients throughout Arizona, Nevada, Colorado, California, New Mexico, and Texas. Come experience the Arizona Insurance difference. We've been serving our insurance clients since 2007.
"We've Got You Covered!"
623-930-9001
Providing Quality & Affordable Insurance Since 2007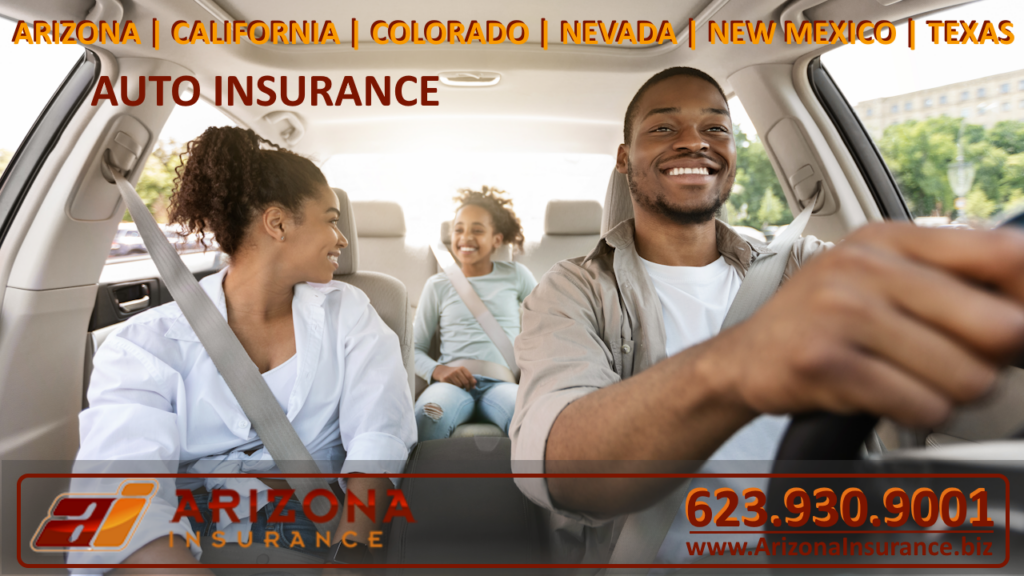 We're Here For You When You Need Us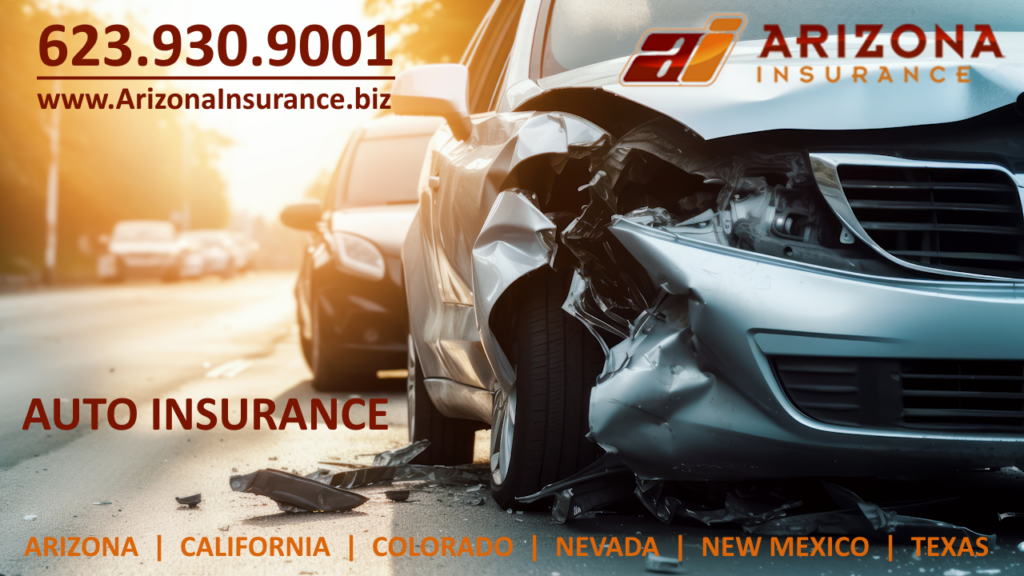 Protecting You & Your Family Since 2007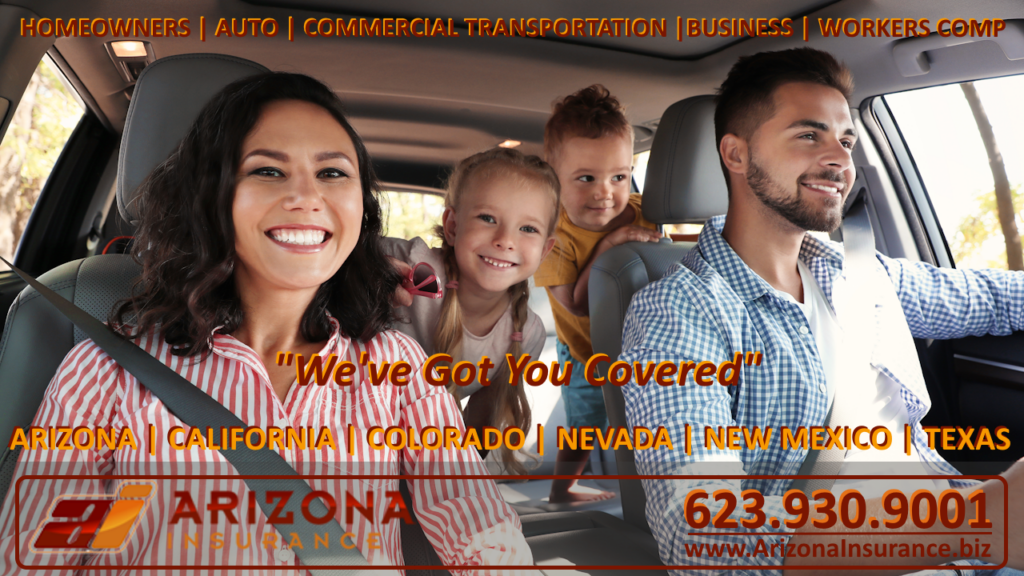 Accidents Happen - We're Here For You When They Do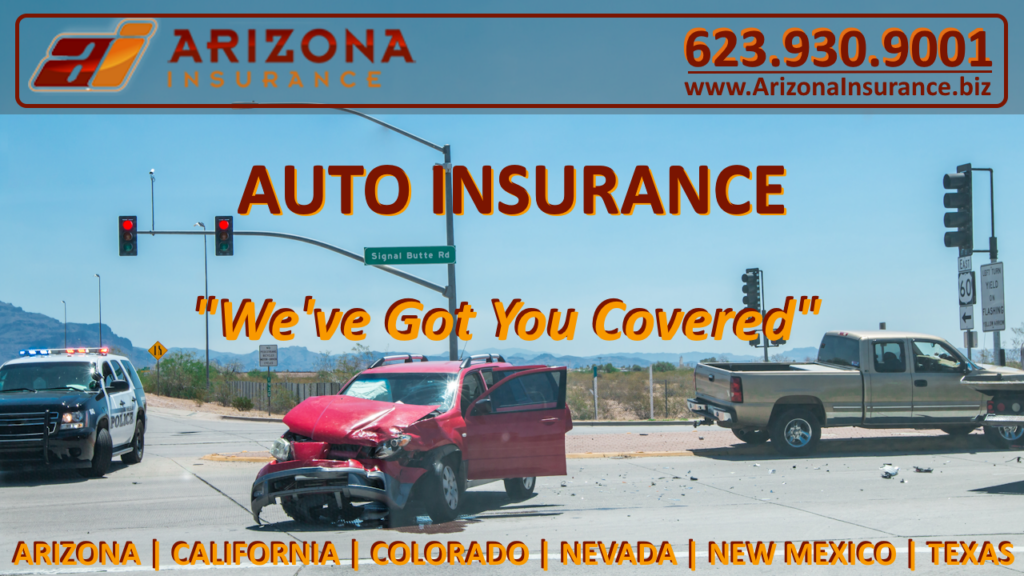 Auto Insurance in Arizona, Nevada, Colorado, California, New Mexico & Texas